Empowering Professionals through Excellence and Advocacy
We are North Carolina's Licensed Clinical Mental Health Counselors.

Our Mission - Licensed Clinical Counselors serve a vital role in the mental health and wellbeing of North Carolina's citizens. LCCNC works to advance the clinical mental health counseling profession by advocacy and professional excellence. LCCNC provides a voice for public policy, directs the activities of our professional lobbyist, and responds to the continuing education needs of LCMHCs in North Carolina.
Advocacy
LCCNC is the only association in North Carolina that advocates for the licensed clinical mental health counseling profession.
Since 1995, LCCNC has been the main proponent for nearly every legislative and policy initiative in North Carolina. We are proud of the 18 successful advocacy initiatives such as the 2009 LPC Act, First Commitment Evaluation, the Professional Corporations Act, Medicaid, and more.
LCCNC is the only NC organization that retains a professional lobbyist to work on our profession's behalf.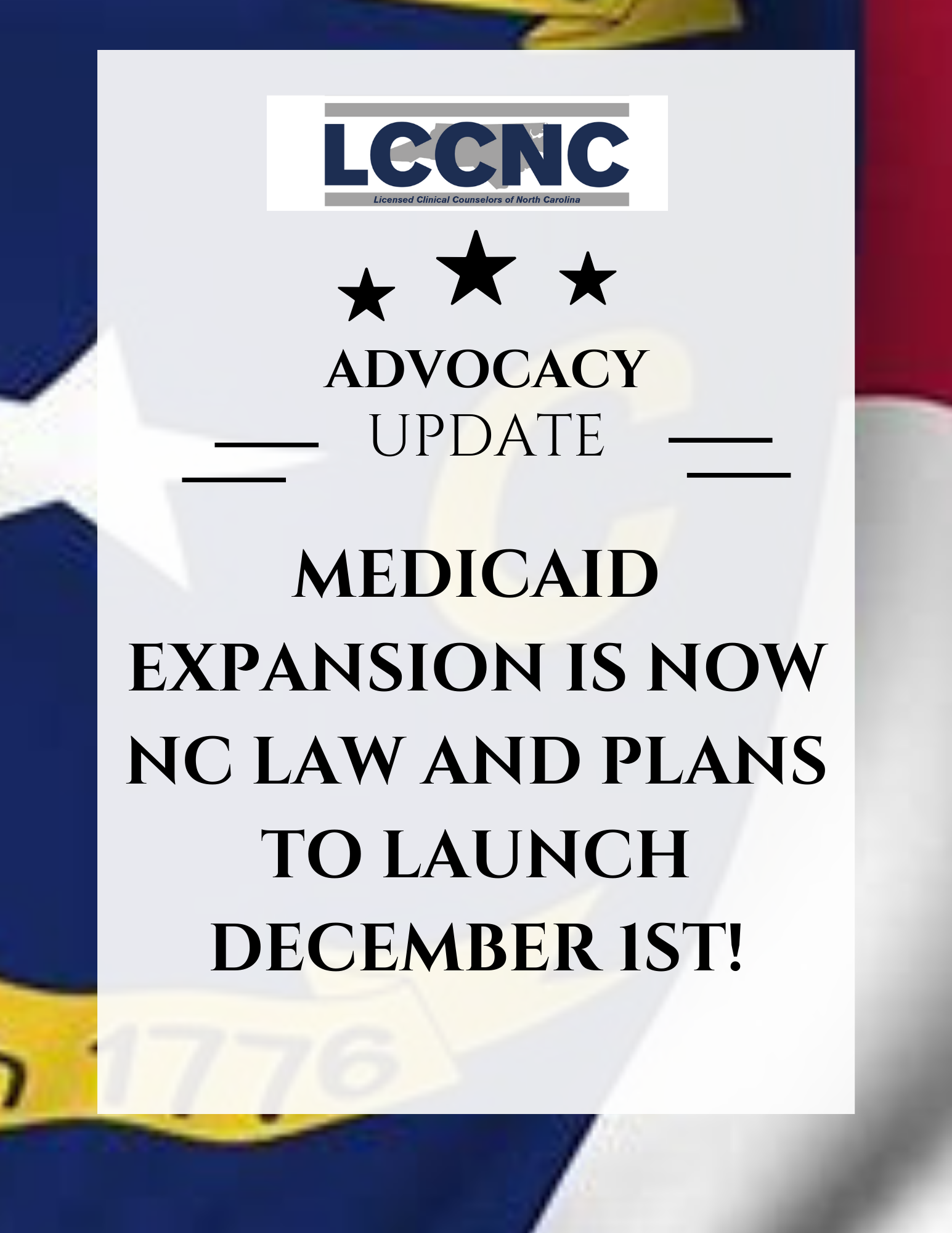 On September 22 the state legislature passed the state's two-year budget for the 2023-2025 biennium.

Governor Cooper and DHHS Secretary Kody Kinsley announced on September 25 that Medicaid Expansion would launch on December 1.
Quick Links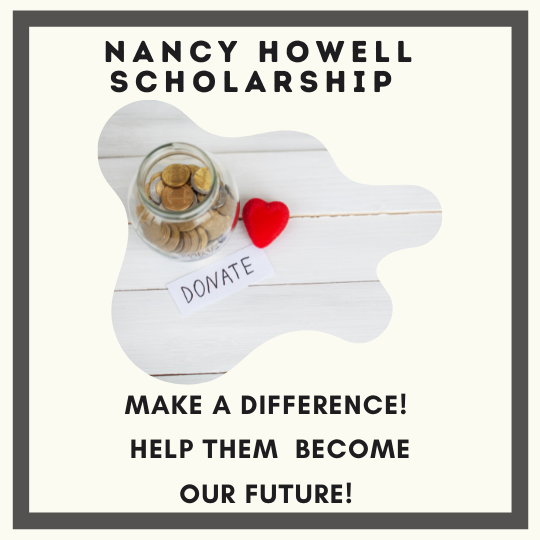 LCCNC is the North Carolina state chapter of the American Mental Health Counselors Association (AMHCA)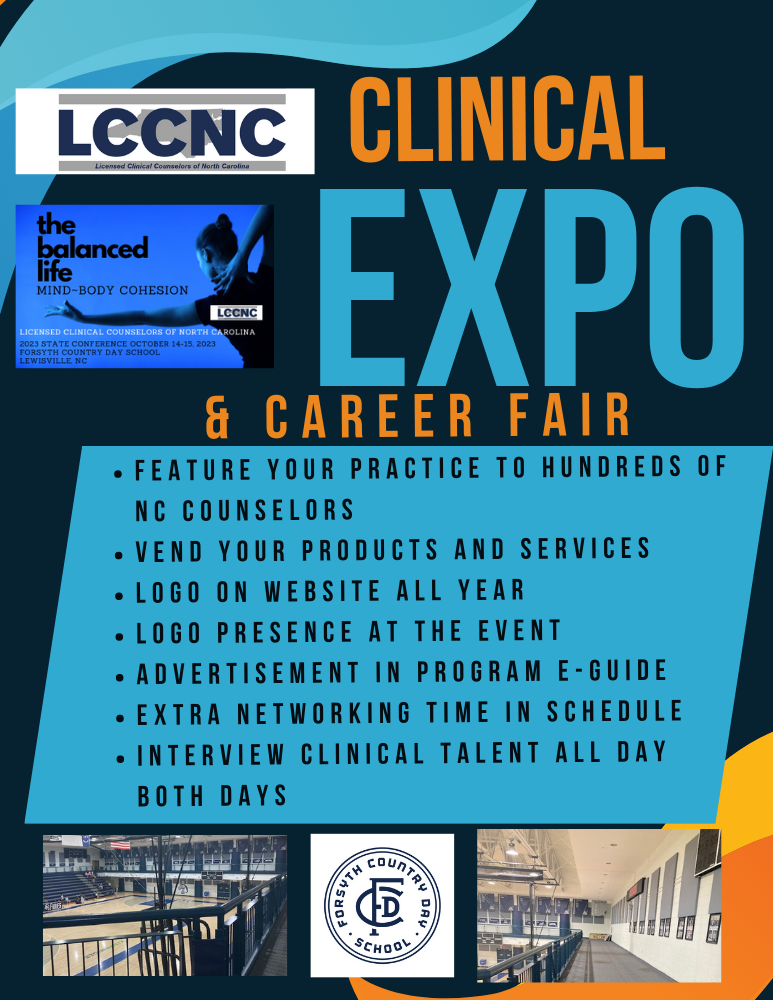 Register by September 1, 2023 to be included into the Conference Program E-Guide & Signage!
Member Highlights
Welcome David Leonard, Carolyn Ramsay, Oluyemi Stephens, Tranisha Hubbert, Charisse Holloway, Jade Williams, Hannah White, Tamika McCollum, Myriah Strivelli, Shadrekia Gleaton, Christina Chavis, Angela Modzelewski, Maeghan Schell, Krista Rodgers, Rhonda Johnson, and Renee Caron.
Thank you for recently joining LCCNC as a Student Member!
Welcome Keisha Hines, Ingo Tophoven, Ebony Brooks, Wanda Kellyman, Paisley Taylor, Felipe Blue, Mary Coburn Dagenhart, Patricia Paronett, Angela Hopkins, Elizabeth Sinclair, Michelle Chasen, Claudia Dalton, and Atosha McLean.
Thank you for recently joining LCCNC as a New Professional Member!
Welcome Katherine Kirstner, Catherine Busam, Clifford Wilson, Karin Dumont, Marina Ervin, Barbara Dorsett, John Anderson, Daniel Farmer, Brittany Kai, Jennifer Thor, Emily Smith, Sheila Maitland, Samantha Fields, Katherine Therrell, Daniel Liles, Blake Williamson, Stephanie Phillips, Michelle Hawks, Sherron Leplin, Sharlice Smith, Susan Mangum Moore, Heather Taylor, Delzora Clark, Matthew Parkinson, Tanya Guinn, Regina Wesley, Karen Barbee, Ebony Martinez, Jeff McCombs, Bettye Sanford-Joseph, Dale Sheffield, Jennifer Kiszely-Ainbinder, Douglas Cox, Lindsey Bradley, Teresa McCount, and Margaret Wyche.
Thank you for recently joining LCCNC as a Professional Member!
Welcome Johnnie Johnson-Griffin, Patricia Weaver, Wanda Briggs, and Paula Quinn.
Thank you for recently joining LCCNC as a Retired Member!
Welcome Chantelle Johnson.
Thank you for recently joining LCCNC as a Business Member!